3M™ PPS™ Cup & Collar-16115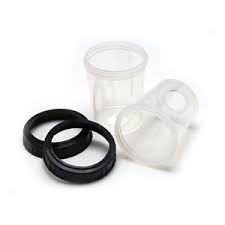 PPS re-useable Hard Cup & Collar:
Re-useable PPS Cups and Collars
Reduce Material Consumption: Save on Materials (Primer, Sealer, Base-Coat & Clear Coat). Important for the Painter to mix efficiently the quantities for the repair on hand.
3M™ PPS™ has the ability to reduce solvents by up to 70% from traditional gravity cups, and up to 90% with PPS and 3M Accuspray.